Prof James Vonesh from VCU has been in the lab for 18 months (see James' arrival blog post here). It's been an amazing time, and we've all really benefitted from his inputs into all of our work. There are certainly lots of great memories.
Today we celebrated James' visit with a tea party at the Centre for Invasion Biology, a lunch at the RideIn (thanks James!) and a walk in Jonkershoek.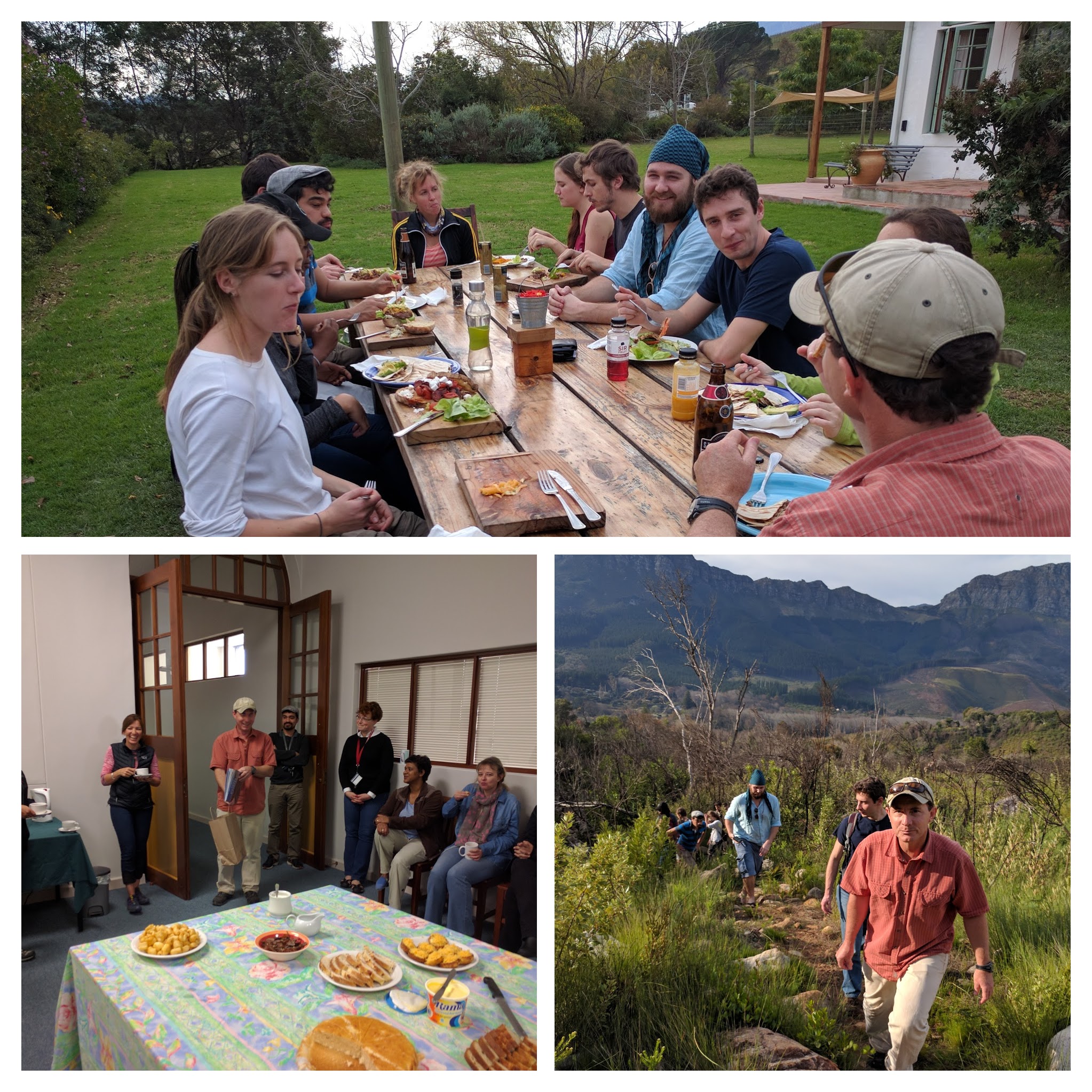 We're all really hoping that James makes it back some time soon.